AUTHOR. Budi Wu, Singapore
I am Budi from Singapore; my first international volunteer was at the Rio 2016 Olympic Games, and I met many new friends, and some became my good friends. One of them is Eddy from Malaysia. We shared with each other if there were any opportunities and signed up together as volunteers. Post Rio 2016, we volunteered together in Gold Coast 2018 Commonwealth Games and Jakarta-Palembang 2018 Asian Games. We also spent time exploring the host cities together with other volunteers we met at the Games while we were there.
There are many benefits to being an international volunteer in a major sports event. One of the benefits of being a sports volunteer is to meet same-minded people to share the excitement and experience; and culture; furthermore, we also knit new friendships beyond the Games.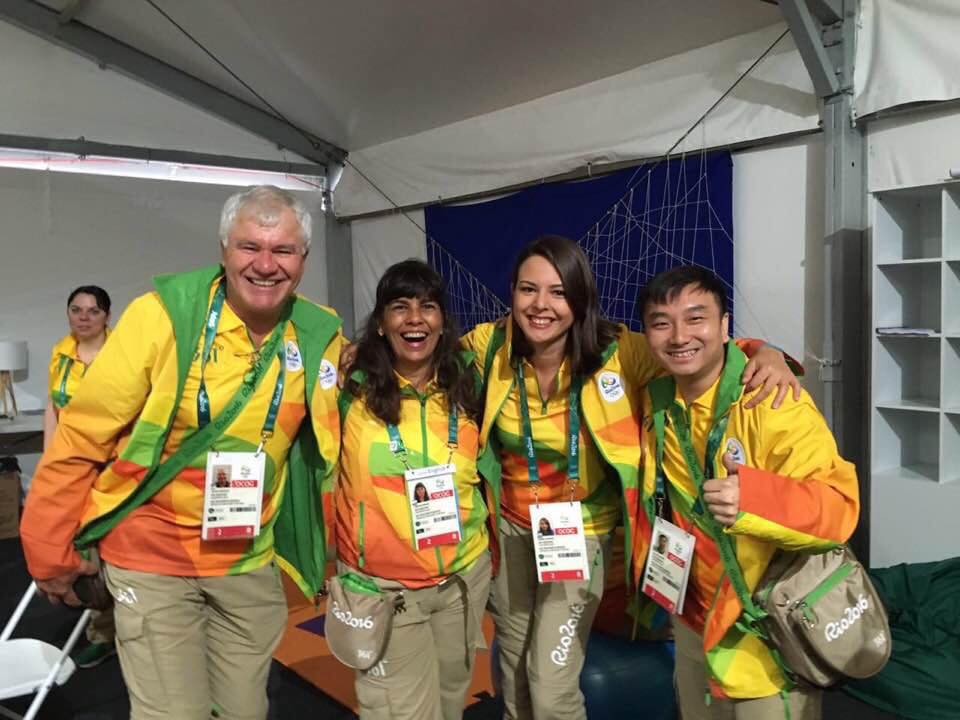 One of the unique benefits of the Olympic volunteering is the chance to collect the game's memorabilia or exchange gift or pin with fellow volunteers.
Although international volunteers from abroad were not permitted to enter Japan during the Games, however, a new friendship has been made. With the help of a local volunteer, I managed to buy the mascots of Tokyo 2020, but what make me surprised is that they also bought me some merchandise. What a beauty of sports volunteering.